Digging Into History will bring 15 Connecticut high school students on a community service trip to Seicheprey July 6-25, 2019. The students will spend July 7-20 in the village of Seicheprey where they will work with local historians to restore a section of trench last occupied by Connecticut soldiers. The goal of this work is to create a historic site where visitors can learn about this important battle and American (and Connecticut) contributions to the war.
Local historian Phillipe Dourthe, who has led a similar project restoring German trenches in nearby Saint Baussant, will lead the work component. Using period materials students will clear the area, excavate, and build the revetments, as Connecticut soldiers would have done. Some archaeological excavation is expected though that may take place in a different section of trench.
While the work will be focused on the trench restoration, during their free time students will have ample opportunity to interact with the French students who will be working with them and to immerse themselves in French culture. The local community has planned a series of cultural enrichment activities for the students during their two week stay in Seicheprey.
At the end of their stay students will present their work to the community before heading to Paris for four days. In Paris students will get a chance to see the sights and will take a special trip to the Asembleé Nationale and the Senat with representatives from the Seicheprey community.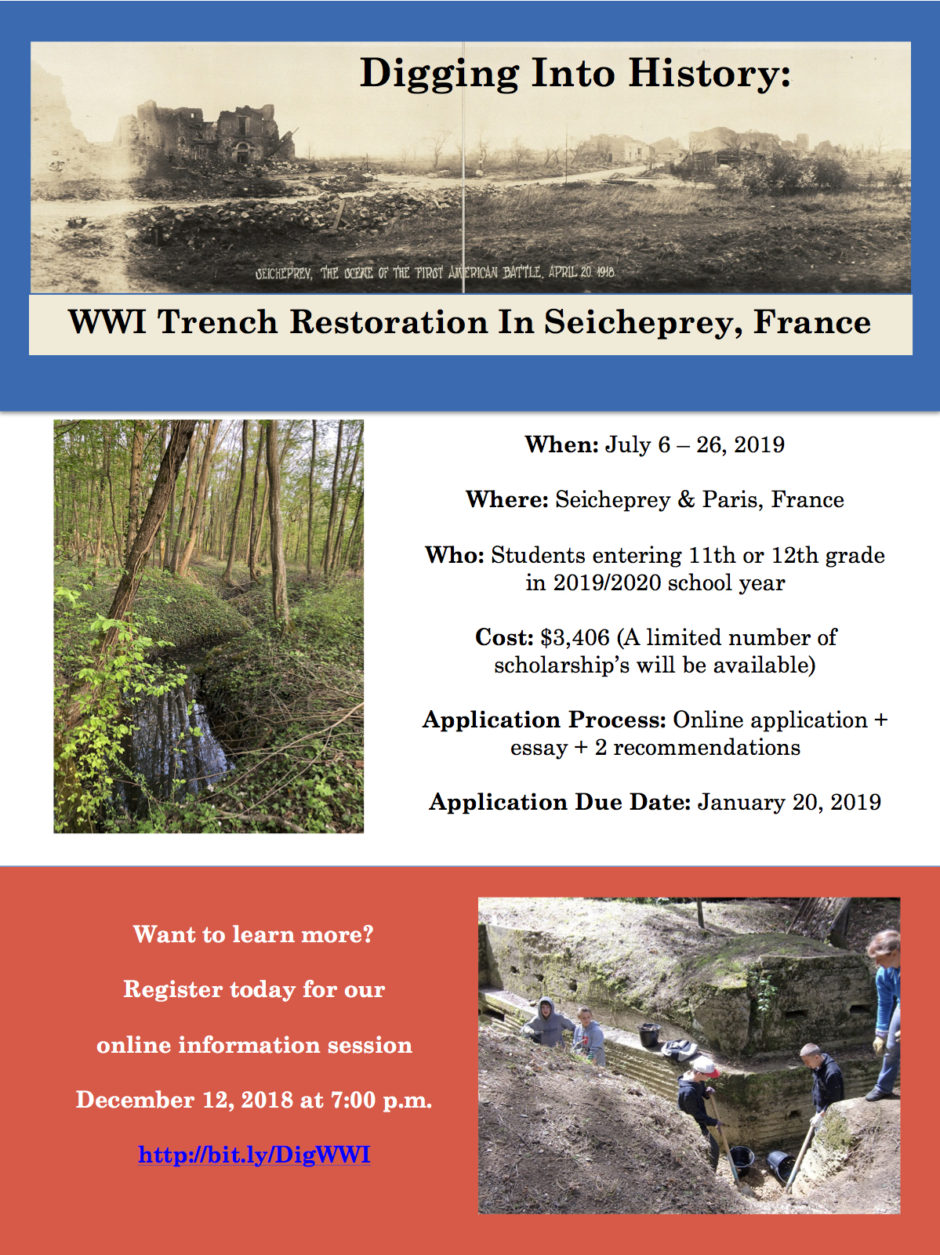 Check back soon for the application package!