By Jailene Cuevas, SCSU Journalism student
Jailene Cuevas, a journalism student at Southern Connecticut State University, reported this story in 2018 as part of Journalism Capstone coursework on World War I.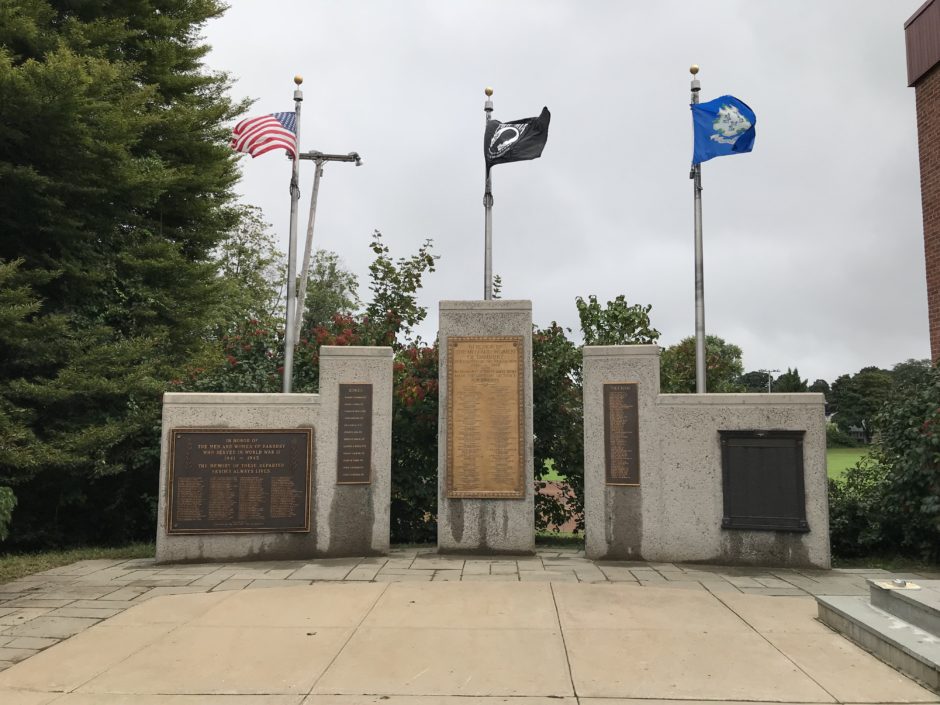 Danbury's tribute to its veterans has become a gathering place for the community.
People gather at the War Memorial in Danbury on Veterans Day to honor those who served, and the attached recreational facility hosts events throughout the year.
The War Memorial includes plaques honoring the following wars: World War I, World War II, Korean War and Vietnam War.
One of two plaques for World War I, the center plaque, at 81 inches tall and 39 inches wide, honors Danbury men and women who served. It was recently cleaned, says Bridgid Guertin, executive director of the Danbury Historical Society.
This monument shows those who died during their service, and their jobs.
"On the plaque there are 10 out of 35 who died in action, and one whose remains are still in Europe, and that is my VFW post, which is dedicated to Raymond A. Walling, who was killed on Aug. 31, 1918 before the final push," said Vietnam veteran and president of the Veterans Council Tim Winkle.
Walling died in action. Others listed on the plaque died from disease such as the flu, said Winkle.
Pieces of the monument were once by the former Post Office on Main Street, but were moved to the current location by the Veterans Council 20 years ago.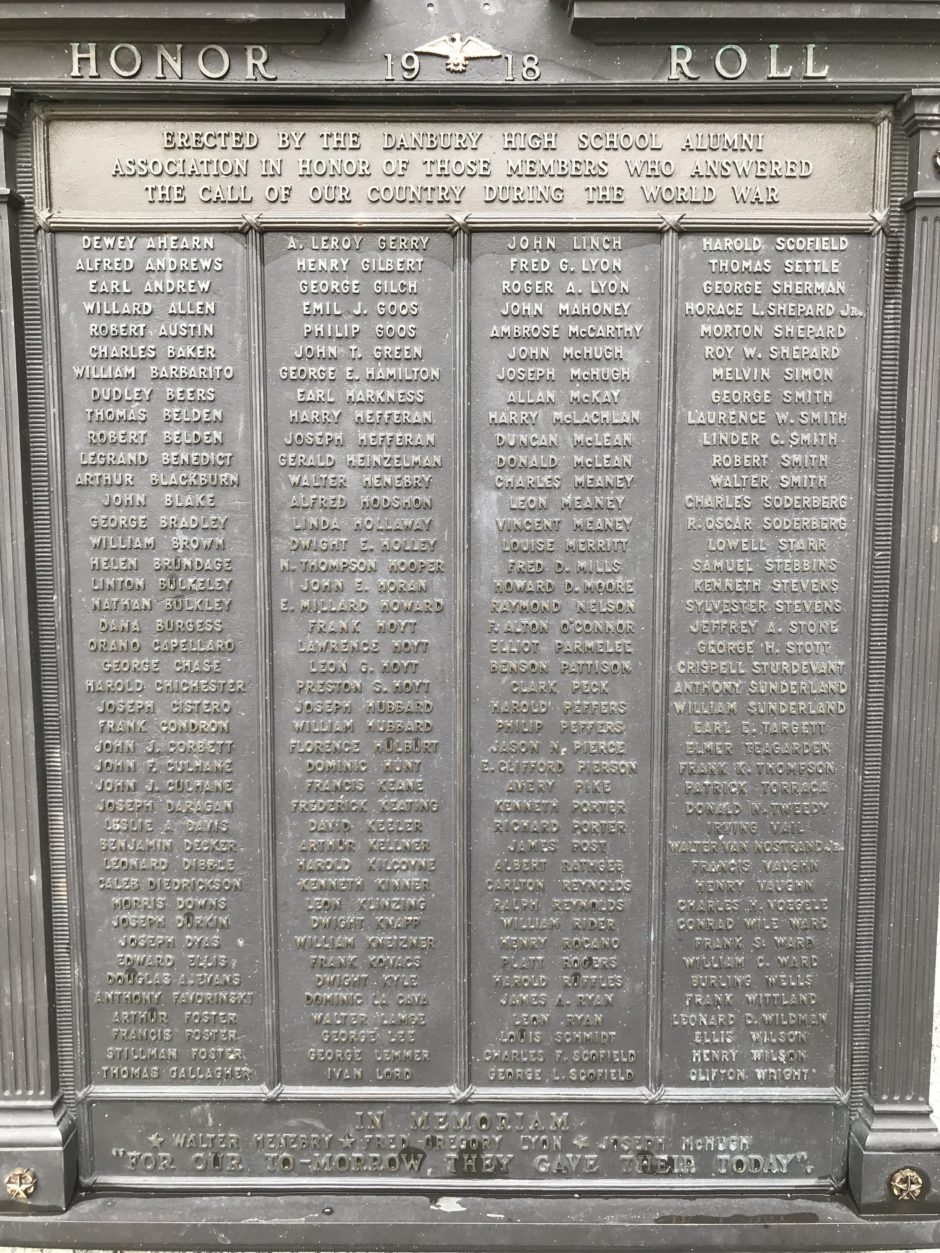 A second plaque honoring World War I service was erected by the Danbury High School Alumni Association by its graduates.
The city gives the Veterans Council a budget of $10,000 for repairs, maintenance, and events for all monuments in the city, said Mayor Mark Boughton.
The Council maintains each monument.
The War Memorial Association, Inc. is a non profit recreational and educational facility located in Rogers Park in Danbury. The War Memorial facility has been open since 1951, offering activities such as indoor activities, a complete fitness center, and a base for community events. At the entrance, visitors are greeted with: "TO HONOR THE DEAD, TO SERVE THE LIVING."
Veterans Council Secretary-Treasurer Louise Pinard said veterans are remembered every year on the date of the World War I armistice, Nov. 11, at 11:11 a.m.