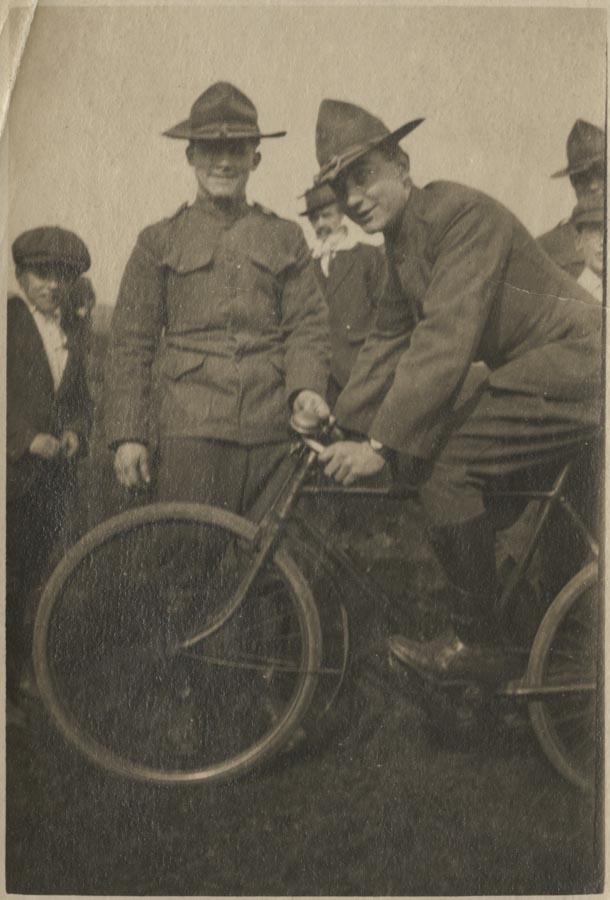 Remembering World War One is a statewide collaborative project to create a community generated archive of WWI stories. The Connecticut State Library, in partnership with libraries, museums, and community organizations around the state, are holding Digitization Day events to record and digitize the WWI collections of Connecticut's citizens.
In 1919, the Connecticut General Assembly created the Department of War Records at the Connecticut State Library. State Librarian, George Seymour Godard, took great pride in fulfilling this mandate, and used the state of art photostat machine to duplicate any and every record he could find. We have decided to continue his legacy using more updated methods. We have begun the process of visiting communities all around Connecticut to scan and photograph the WWI collections found in citizens collections.
In continuing Godard's work we are working to preserve the memory the of those men and women who served their country during this great conflict. We are holding Digitization Day events around the state where we invite you to bring in your World War One era stories and keepsakes. This might be the story and papers of your grandfather who served in the Army, or photographs of your mother in her Red Cross uniform, or a letter from a factory worker describing the scenes of the armistice celebrations outside his window.