By Michael Riccio and Sidney Jones, SCSU Journalism students
Michael Riccio and Sidney Jones, journalism students at Southern Connecticut State University, reported this story in 2018 as part of Journalism Capstone coursework on World War I.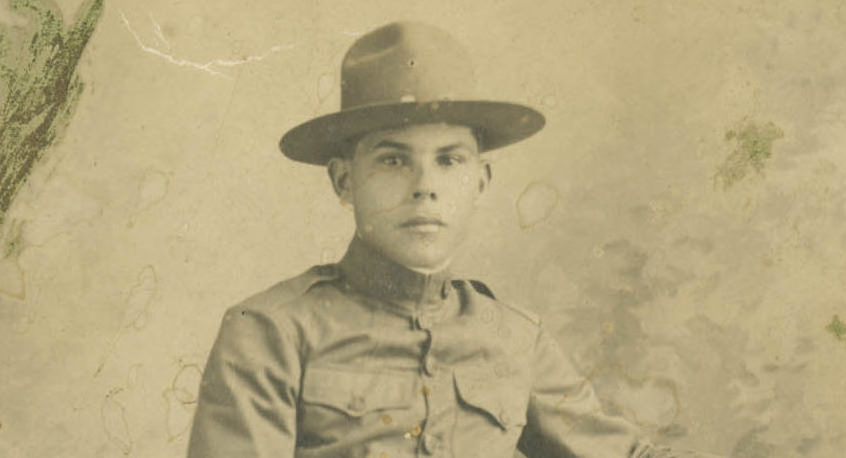 Despite discrimination against him and other minorities, Ricardo LaFontaine enlisted in the 65thInfantry Regiment in Puerto Rico during World War I.
Ricardo LaFontaine and his family lived in Utuado, but it did not have recruiting station. The recruiting stations were in big cities such as Ponce, the second largest city in Puerto Rico, 28.2 miles from Utuado.
"You had to walk, maybe get a ride on an ox-cart, a horse if you have one," West Hartford resident Hernan LaFontaine, Ricardo's son, said. "But if you're going down there, you're not coming back. So whatever transportation to get to Utuado to Ponce, just to enlist."
Hernan LaFontaine said he and other soldiers who were Puerto Rican or African American faced discrimination while being a part of the U.S. Army.
"It was actually stated that they did not want the minority people because the Army was an honorable effort and enterprise to defend our nation," Hernan LaFontaine said. "So they looked down upon minorities."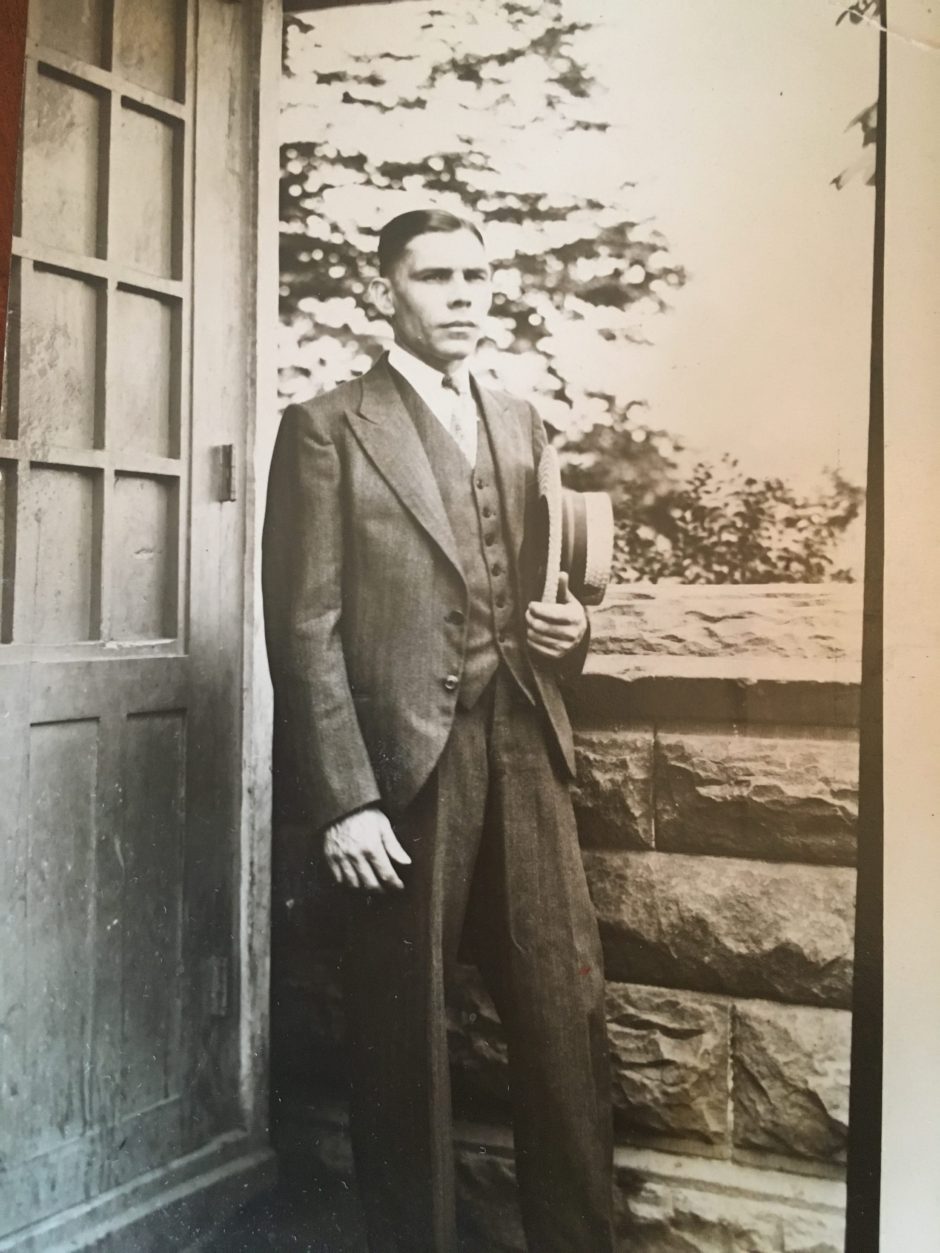 The 65thInfantry Regiment, also known as "The Borinqueneers," began as a National Guard unit for Puerto Rico, and was later incorporated into the U.S. Army.
"When World War I came, the United States Army and the nation, in general, found themselves in a situation of needing to increase the forces tremendously, and at the same time, having people that they didn't want to accept," Hernan LaFontaine said. "So, there was a struggle. It was a political struggle to try to get any of the minorities involved in the United States Army."
During World War I, Puerto Ricans were put in all-black units. When the United States declared war on Germany, the regiment was sent to Panama on May 14 and Ricardo LaFontaine enlisted on May 25.
The U.S. Army and then-President Woodrow Wilson still did not want them going overseas to represent the United States. The regiment was used to replace troops that were stationed in Panama. According to the Borinqueneers Congressional Gold Medal Alliance, the infantry guarded the Panama Canal.
"Those troops in Panama were then sent to Europe to fight in the war, and the Puerto Rico troops came to replace them and to replace others in various other places in the United States, while those troops went to Europe," Hernan LaFontaine said. "And that was a major thing which continued and probably would've maybe gotten to that point where they would have gone overseas."
Hernan LaFontaine said his father and other members of the regiment were conditioned to fight in any place. Since they were stationed in the jungles of Panama, Hernan LaFontaine said it was "more of a battle fighting nature" because of the rivers, rain, animals, and hot weather.
"Obviously that hot, hot weather would have been important if in fact, they were going to go into Northern Africa, which didn't quite happen as much as it did in World War II," Hernan LaFontaine said.
Ricardo LaFontaine completed his tour of duty in 1919, but he continued to reenlist until 1927. He eventually was promoted to corporal.
"That's not a huge rank but in those days it was very, very difficult to move from one rank to the other," Hernan LaFontainesaid. "And so by the time he was discharged for the last time he was a corporal in the same65thregiment."
Hernan LaFontaine said because the discrimination was "blanket for everybody," the groups were not integrated. Ricardo was promoted within his own group but could not be assigned to be a corporal somewhere else.
"These were segregated moves, and that's maintained that way and so at the time," Hernan LaFontaine said. "So, in that case, it really depended on anything else in terms of your promotion. He was an effective leader and he was promoted, but he would never had reached that rank even in the rest of the bigger army because they would prohibit it."
Hernan LaFontaine said his father was called upon in more of a "cadre leadership type of thing to council other young fellas" but it was clear he was leader through the promotion rank and it was more than just having routine responsibilities. Hernan LaFontaine said enlisting and serving in the U.S. Army had a significant impact on his father's life.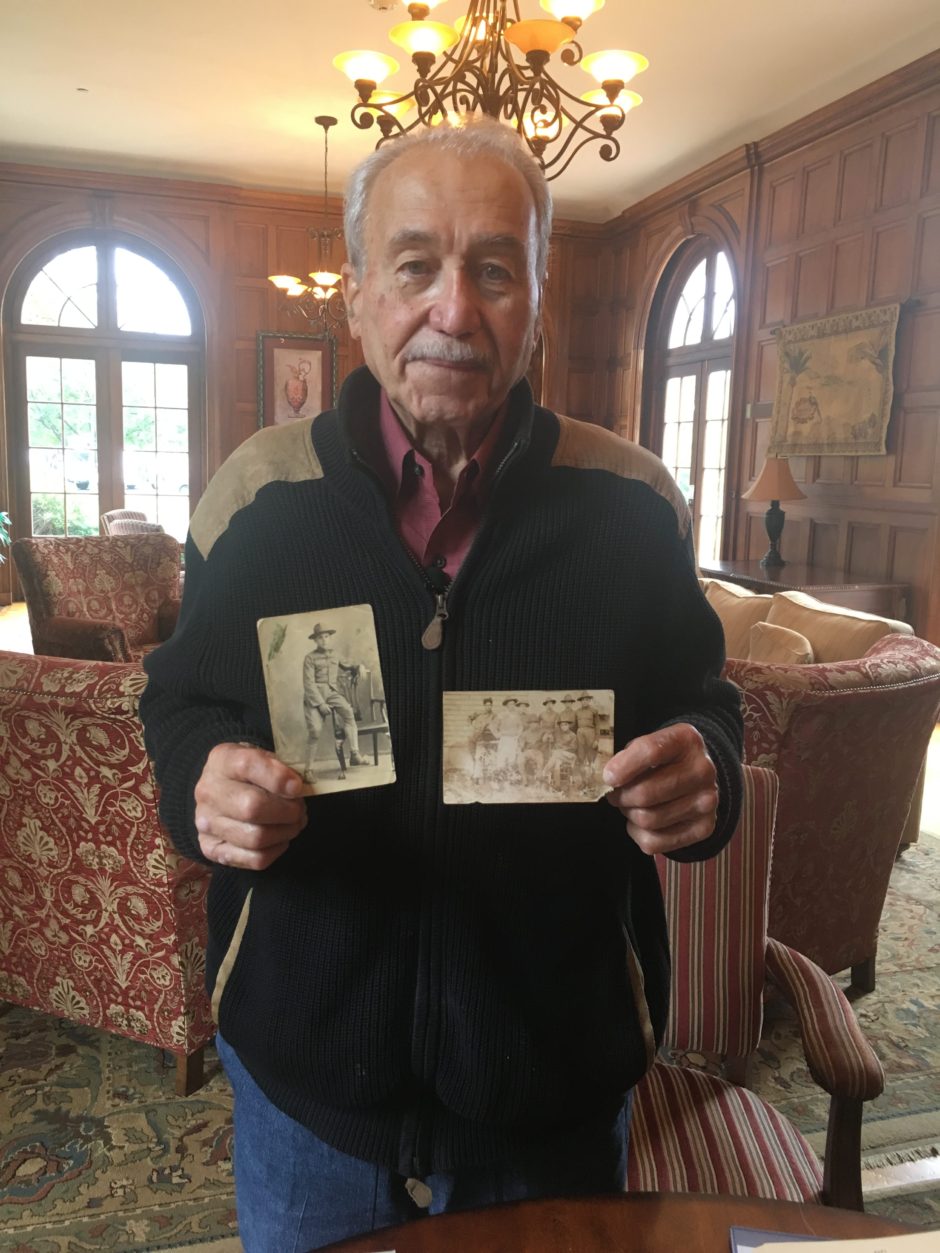 "It was an experience that changed him from a country farmer boy to not only an experienced soldier but certainly more urbanize," Hernan LaFontaine said. "He learned more about the world outside of Puerto Rico and when he came back he clearly needed to get going even further and decided to come to the United States and New York City."