We are pretty excited about CTinWW1 being named one of the 20 most innovative history programs in Connecticut! We have some pretty amazing colleagues among the 20 too and we're proud to say we've worked with so many of them on so many different projects!
The Connecticut in World War One program started as a digitization pilot in 2014 in preparation for the United States entry into the World War One commemoration. So many people contacted us about the program that we knew we were onto something, and before we knew it it had grown into one of the largest and most successful state commemorative programs in the United States and grew into so much more. We had the pleasure of working closely with small historical societies, other State Libraries and museums, and the United States World War One Centennial Commission over the last 8 years.
There are so many programs that made up Connecticut in World War 1 we thought it was time to gather them into one place.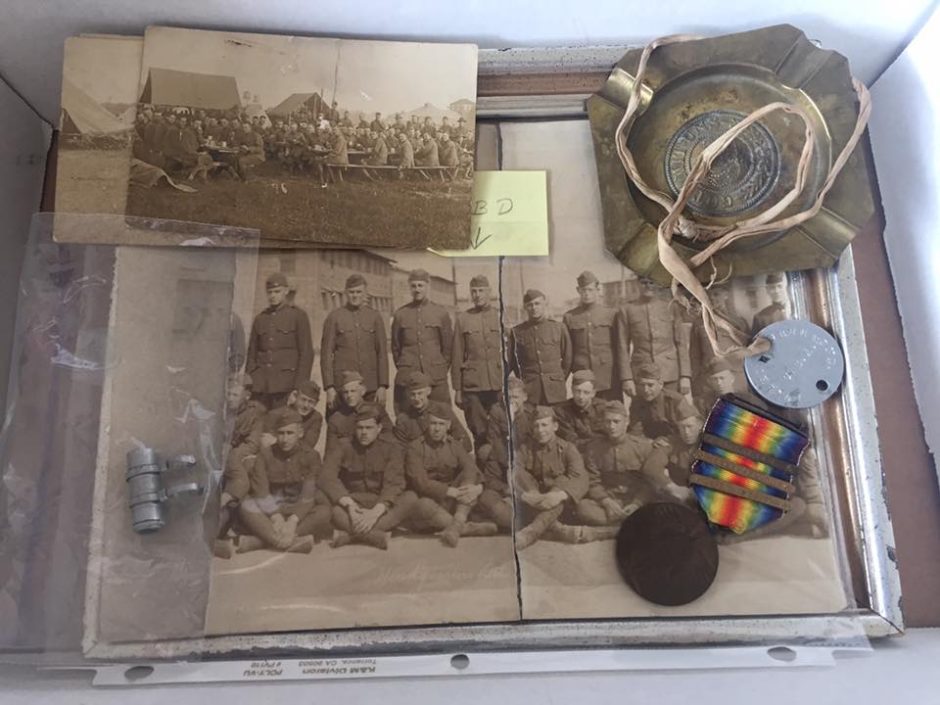 Remembering World War One: Sharing History/Preserving Memories
This community digitization and archiving program sought to collect stories, photos, letters, and other WWI memorabilia from individuals around the state. We worked with libraries, museums, and other community organizations and held 46 events around Connecticut. This project received a Connecticut League of History Organizations Award of Merit in 2019, followed by an Award of Excellence from the American Association of State and Local History in 2019.
We collected more than 450 individual stories, 1500+ items, and around 10,000 digital images. We are still working our way through them and hope to have the collection online soon. Read more about this program and learn how you can take part here.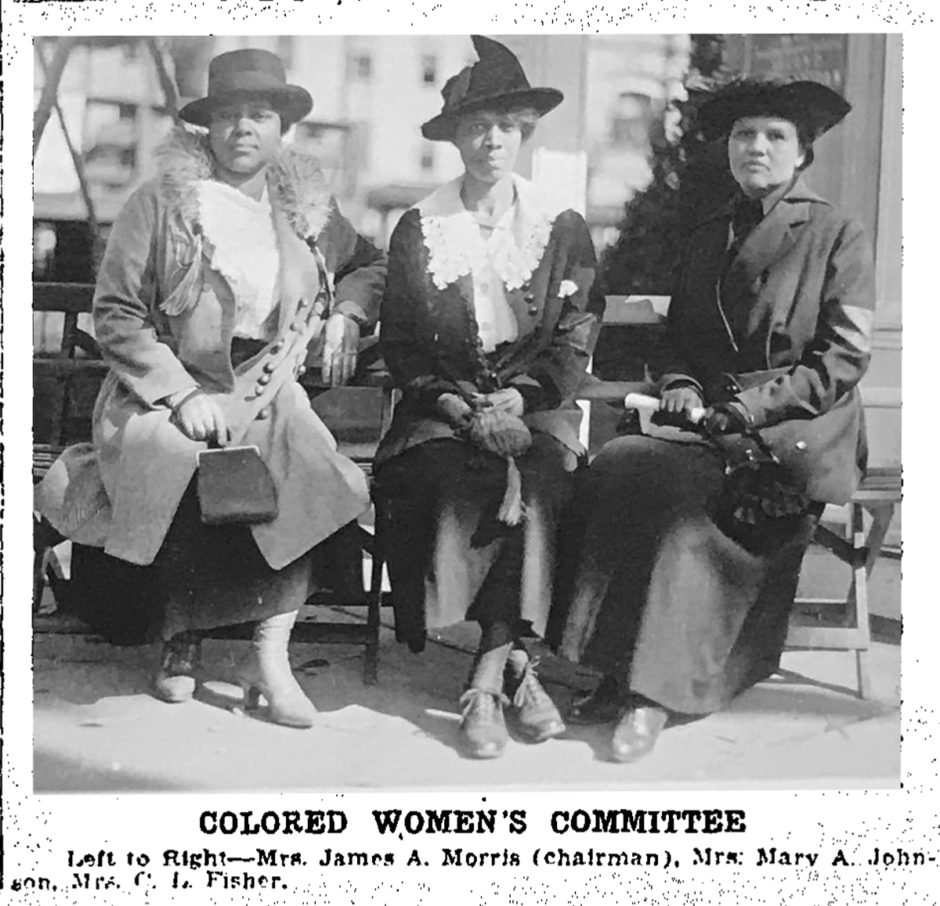 Over the Top: Hartford Courant Reports the Great War
During the World War One centenary period, we ran a Twitter campaign called Over the Top: Hartford Courant Reports the Great War to highlight what was happening 100 years prior. Each day we tweeted the front page of the historic Hartford Courant and selected articles that spoke about what was happening here in Connecticut. Many of those tweets included photos, like the one to the right of the Colored Women's [Liberty Loan] Committee. We have many of the original photos in our Dudley Photo collection, so we included the originals whenever we could.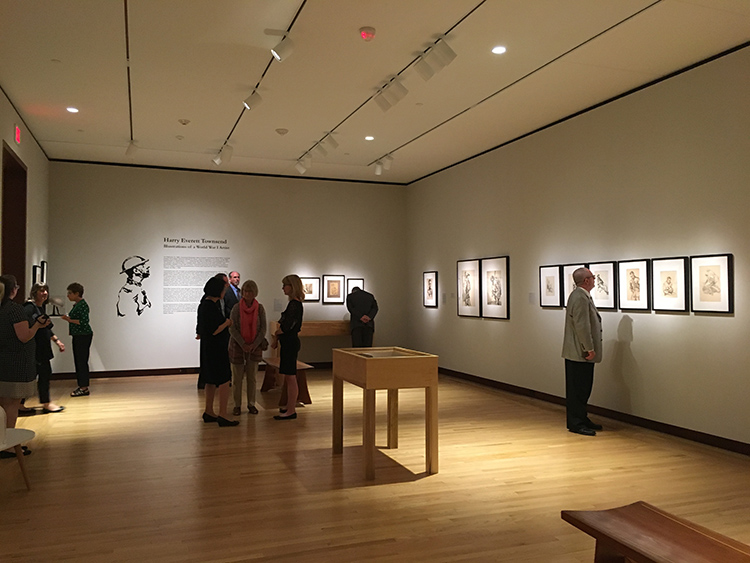 Harry Everett Townsend: Illustrations of a World War I Artist
In September 2017, the New Britain Museum of American Art opened an exhibit of the works of Harry Everett Townsend, one of eight official combat artists during WWI. We were honored to partner with NBMAA on this exhibit, which featured a number of trench art pieces from our own collections, and from people who participated in our Remembering World War One digitization program. Project Director Christine Pittsley also created a program for the exhibit called A Comfortable Front: Harry Everett Townsend and the Realities of War.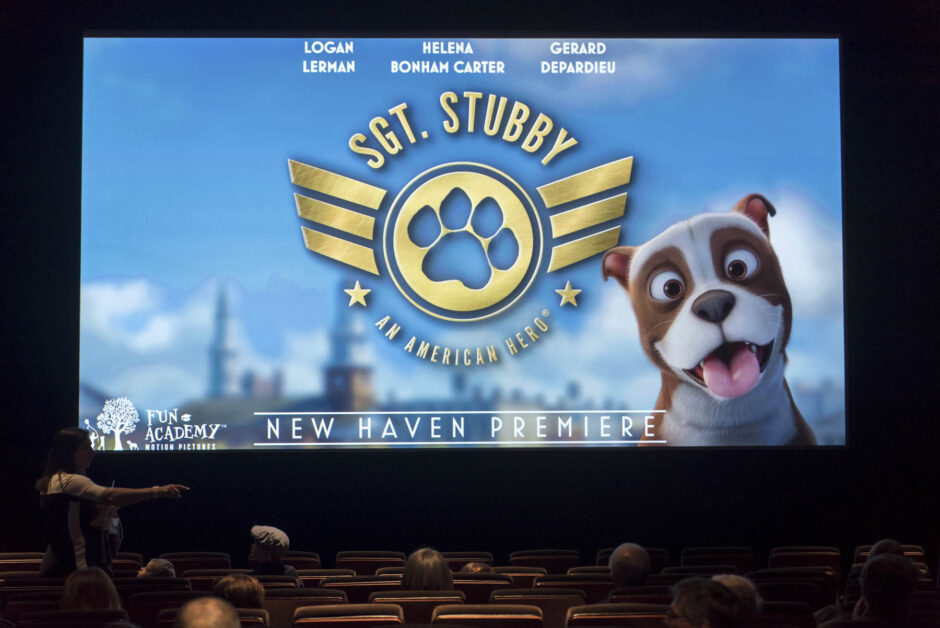 Sgt. Stubby: An American Hero
Stubby, for those who don't know, is one of Connecticut's most beloved mascots, and arguably one of World War One's most famous animals. So when we heard a film was being made about him, we had to get involved. This lead to us hosting a red carpet world premiere of the film on April 8, 2018. If you haven't seen the film yet you need to, just be sure to watch the credits to see your favorite Connecticut State Library in the credits!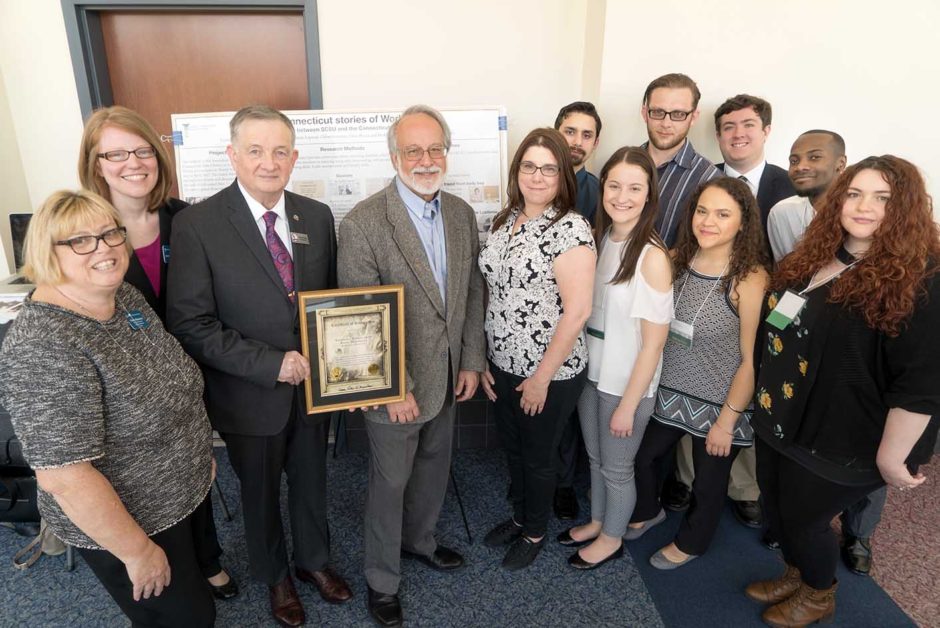 Connecticut Stories: SCSU Journalism Tells the Stories of Connecticut During the War
This was one our favorite, and definitely most underrated projects of the entire program! We had the pleasure of working with the Southern Connecticut State University Journalism Department on their capstone class for three years! These amazing students interviewed some people who had taken part in our Remembering World War One program about their service members and created short videos for each which they presented at the end of the semester. They also researched and created stories on memorials and trend topics like Olympic athlete, WWI veteran, and first Black judge Howard P. Drew or the role of the "Balloonatics". See more of their work here.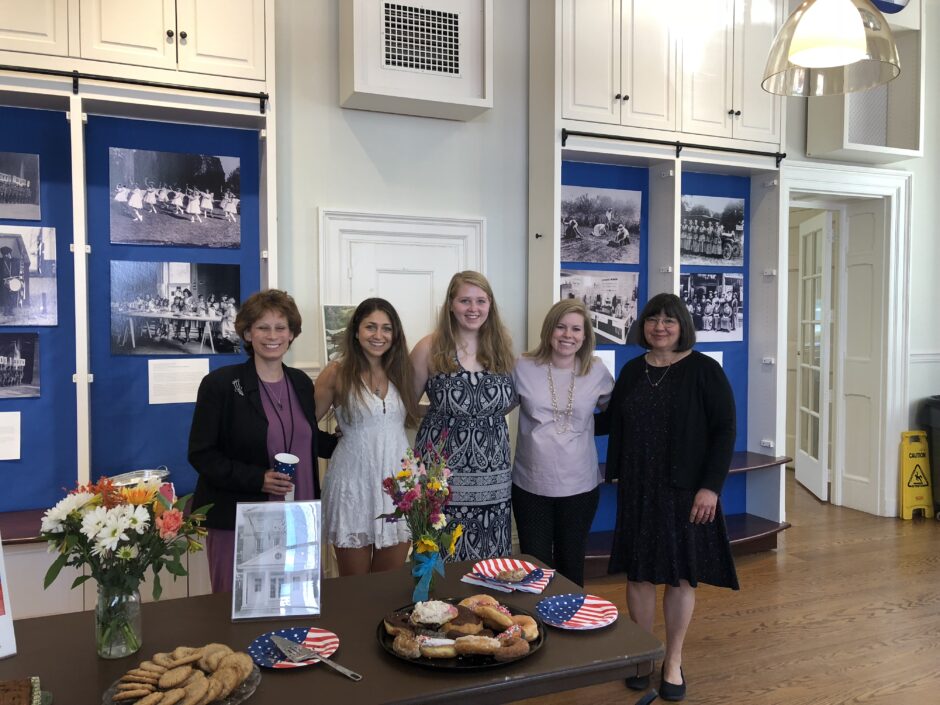 Student Work
World War One is an exciting topic for students because there is so much to work with and so many ways to see the history from a local context. We didn't only work with SCSU, we also got to partner with Wesleyan University, Central Connecticut State University, and Trinity College on a number of projects, including two exhibits at Connecticut's Old State House. We have also hosted more than 15 undergraduate and graduate interns over the last few years. Plus we've gotten to work with a ton of students on some amazing History Day projects!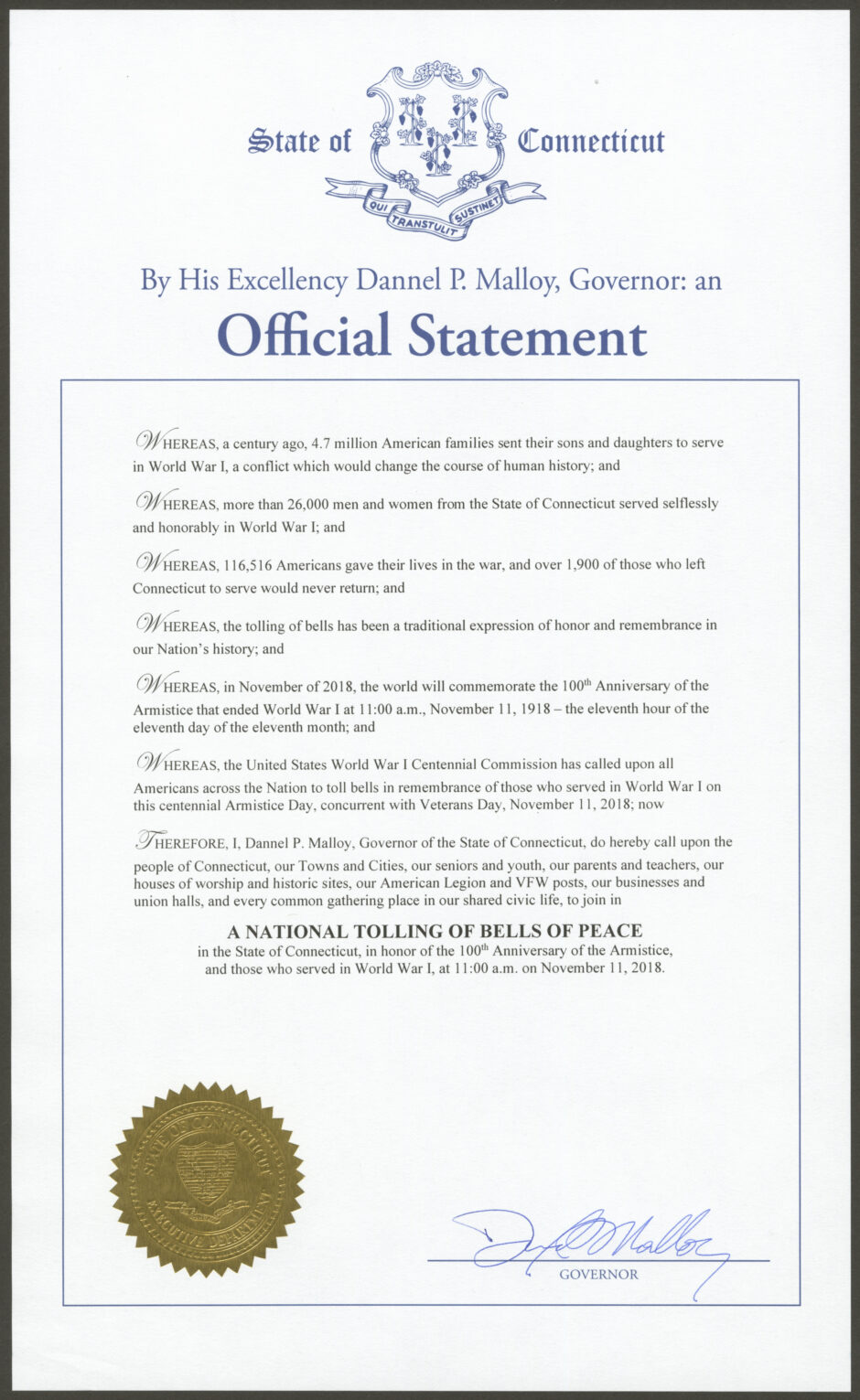 Bells of Peace – Armistice 2018
As the Armistice anniversary approached we we worked with the United States World War One Centennial Commission on the Bells of Peace program. We were able to work with Former Governor Dannel P. Malloy's office to have a proclamation signed encouraging communities around the state to ring their bells at 11:11 a.m. on November 11, 2018.

We also had the opportunity to work with the Governor's office providing background for his remarks on November 11; with various local communities as they prepared to mark the Armistice; and to represent Connecticut during a trip to the Western Front. Project Director Christine Pittsley attended the ceremonies at Meuse-Argonne American Cemetery on November 11 and visited the graves of Connecticut's fallen.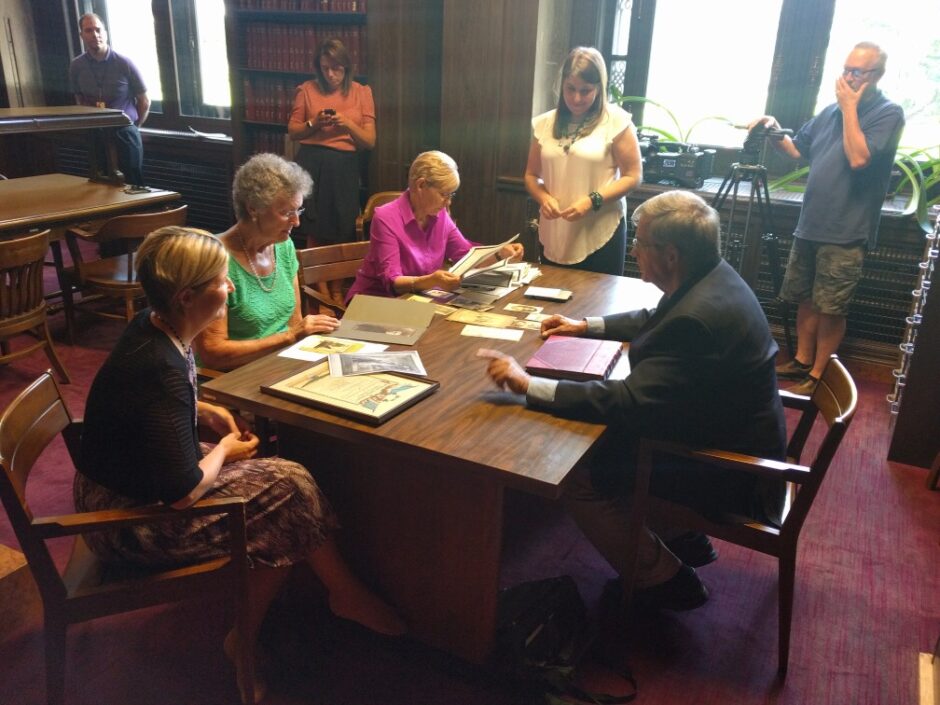 Public Programs
This was one of the most fun things about this – getting out into the community to do public programs. Whether it was giving a talk at a library, hosting a re-enactment complete with a rolling kitchen, or visiting our favorite internet radio station for a chat, getting out and talking to people about World War One is an amazing experience! To learn about some of the programs we offer, please visit our Programs page.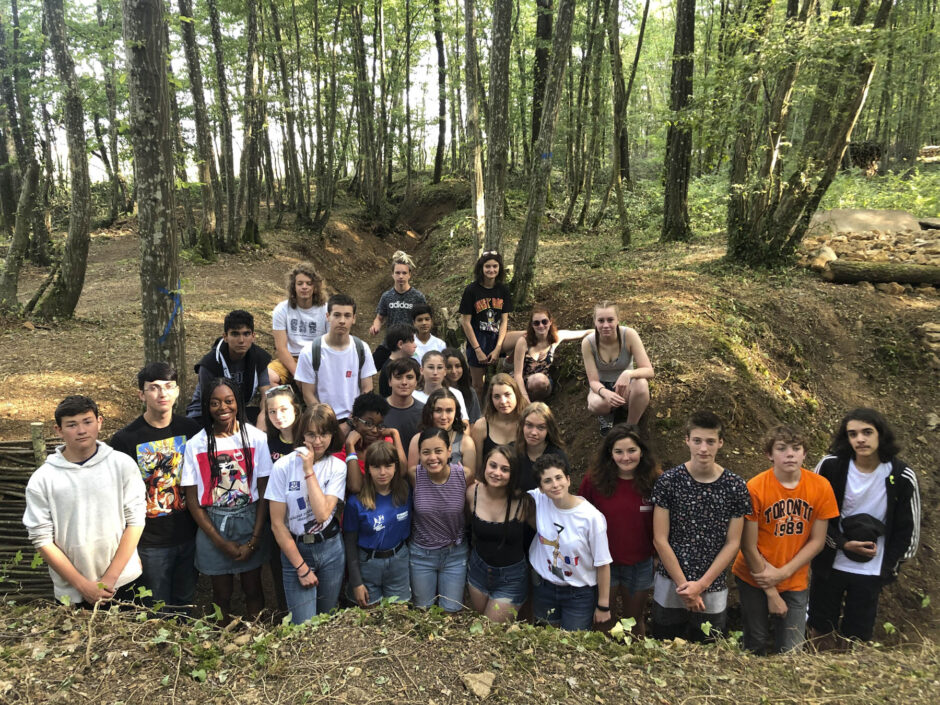 Digging Into History
Arguably our most ambitious program was our award winning experiential education program that brought 15 Connecticut high school students to Seicheprey, France, the site of the first German offensive against American troops, specifically Connecticut's 102nd Infantry. While there, the students worked alongside 16 French students to clear trenches and re-establish the bonds of friendship forged in the fires of battle 100+ years before.
This program received a Connecticut League of History Organizations Award of Merit in 2021. It also received an Award of Excellence from the American Association of State and Local History in 2021 and was recently featured on the cover of History News with an Award Winner Spotlight article inside.